Mother's Day Craft Ideas

Here are a few suggestions for some craft ideas that both adults & kids can make or do for their Mum on Mother's Day:
Make her a home-made card with a personal message or poem in it. Or maybe send her a FREE Mother's Day Cybercard!
Paint or draw her a picture of something she would like - flowers, the family, her favourite animal, a self-portrait.
Make and decorate her a photo frame, and put a photo of yourself or the family in it. Plant her a bulb or pot her a plant. You could decorate the pot yourself. Pick her some wild flowers and arrange them on the kitchen table in a vase. Decorate the fridge or white board with pictures and images from old magazines. Leave her a nice message wishing her a happy Mother's Day in the picture. Make her some artificial flowers using straws, paper, card, tissue paper etc. Paint them up and spray with a little bit of perfume.
Make her a homemade herb box or pot. Decorate with paints and/or stuck on pictures. Fill with herbs and spices.
Decorate a glass bottle or jar with ribbons and stickers. Fill with sweets or chocolates. Alternatively decorate a nice chest or box.
Paint and decorate various stones with faces, shapes and colours to make homemade paperweights.
Make a Mothers Day Bookmark

MATERIALS NEEDED
printer & paper
scissors
glue
clear contact paper (optional)

INSTRUCTIONS
Print out the bookmark below (use your right mouse button on the picture and choose 'Print picture...')
Cut out the template (one big rectangle) and fold along the centre line. (younger kids may need help with this)
Glue together to make the bookmark.
(optional) cover bookmark with clear contact paper or get it laminated
(optional) Punch a hole in the top of the bookmark and tie a string/wool through as a tassle.
Also try decorating further by adding sparkly glue, coloured paper or anything else you can think of (that won't fall off!)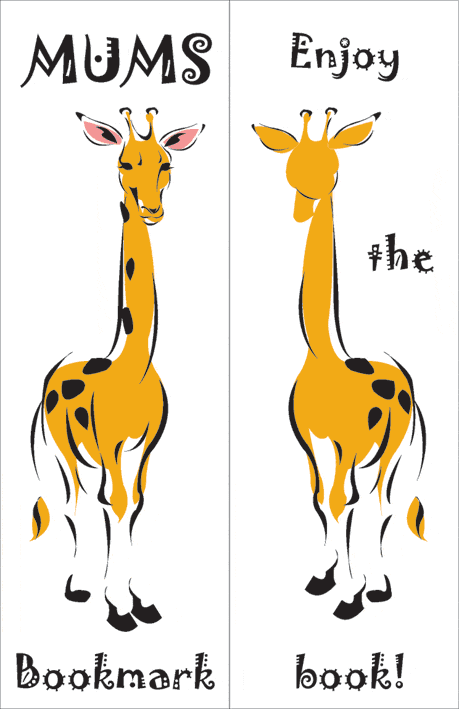 "A little thought & a little kindness are often worth more than a great deal of money"
John Rustin